Book an Appointment
Do you have a physical office?
Integrated Health & Wellness Center offers 100% virtual services, also called telepsychiatry or telemental health. We currently see patients for ongoing care in Michigan.
What is the age range of your patients?
We evaluate and treat women aged 18 to 60.
What health insurance plans do you accept?
The services we provide are unique and specialized. Currently, IHWC does not work with any health insurance provider. To provide excellent care, we require more time, which medical insurance does not reimburse. We use a fee-for-service model. Patients pay their service fees before the scheduled visit with our team. You may use your FSA (Flexible Spending Account) or HSA (Health Savings Account) to pay for IHWC services. Also, we can provide you with a form to submit to your insurance company for reimbursement. However, we cannot guarantee that your insurance company will reimburse you. We do not accept Medicare and Medicaid. Due to federal mandates, we cannot accept cash/credit card payments from these patients.
Do I need a psychiatric evaluation?
All new patients require a psychiatric evaluation before a medication management appointment. NO EXCEPTION.
How much are your services?
Initial Evaluations: $250 per hour
Follow-up: $230 per hour
Follow-up: $125 per 30 minutes
What payment options do you accept?
We accept credit cards and debit cards and as well as Paypal. Should none of these arrangements work for you, please contact the office for alternative options. Payment is required at the time of the service provision.
What is your policy for Cancellations or 'No-Show' appointments?
We provide a 24-hour leeway for cancellations. For cancellation done less than 24 hours, you will have to pay for your scheduled services for the entire cost because we do not double-book clients. Your scheduled time is still considered yours, even if you are not in attendance. After three cancellations, you will be removed from the practice and encouraged to seek treatment from another provider.
How do I schedule an appointment?
We encourage booking an appointment online. The session will be via telecommunications through a HIPAA-compliant portal. Please click here to request an initial evaluation or follow-up. If your appointment is not completed within 24 business hours, the request may be declined so that other prospective patients can schedule if needed.
Book an Appointment
Do I need special equipment for online video sessions?
We do not require special software to conduct our virtual services. The visit can be via desktop, laptop, tablet, or a cellular device. Please be familiar with your device before your scheduled appointment. We ask that you are in a quite are throughout the online appointment with no disruption for the entire duration.
Do you prescribe medications?
We do not prescribe controlled substances like stimulants (Adderall, Concerta, etc.) or benzodiazepines (Klonopin, Xanax, etc.). We only prescribe a relatively simple medication regimen. Clients with a more complex regimen or those who require frequent medication adjustment must maintain a relationship with the doctor who initially prescribed their medications.
What identification cards do you accept?
Please provide a government-issued I.D to complete your appointment request. Your I.D. can be uploaded via patient portal.
Are your services completely confidential?
We completely respect your confidentiality and privacy and will certainly not share your personal information with anyone unless we have your explicit permission. The only exception to this policy would be in the case of emergencies, where you or others' safety is in imminent danger.
What are your policies for Record Requests and Form Completions?
We charge additional fees for record requests or forms via emails, letters, phone calls, etc. The said charges will be determined based on our clients' time-for-service.
What is the benefit of telepsychiatry?
Telepsychiatry is reliable, convenient, efficient, and accessible, and it provides a higher level of privacy and safety to clients.
What is integrative psychiatry?
Integrative psychiatry is an approach to mental health care that embraces conventional and complementary practices, such as taking herbal medicines, nutritional supplements, practicing mindfulness, yoga, talk therapy, and many others. However, this type of care needs a particular mindset to engage with clients effectively.
What is a nurse practitioner?
A nurse practitioner is an Advanced Practice Registered Nurse (APRN) with at least a Master's degree and is a licensed and independent medical clinician with expertise in a chosen specialty. As APRNs, they are trained to assess, diagnose, and treat illness by prescribing medicine, ordering and interpreting laboratory and imaging tests, conducting patient counseling, and promoting preventative care.
Crisis Intervention
"Let Your Hopes, Not Your Hurts, Shape Your Future"
– ROBERT H. SCHULLER
Integrated Health & Wellness Center LLC does not provide or offer emergency services or afterhours care. In case of an emergency, kindly refer to the following: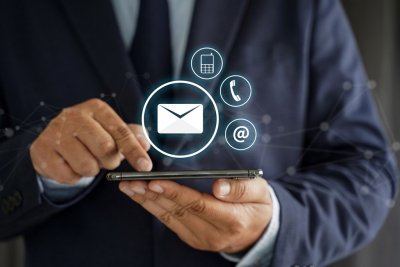 National Suicide Prevention Lifeline
Hours: Available 24 hours. 800-273-8255

Psychiatric Emergency Services:
University of Michigan Health System
24 hours / 7 days 734-936-5900
Common Ground Sanctuary : 24 hours / 7 days 248-456-0909 or +1-800-231-1127
Macomb County Crisis Center : 586-0307-9100 Voice/TDD
COLDWATER : Pines Behavioral Health Services – 517-279-8404 | 517-278-2129
DETROIT – NSO Emergency Telephone Services: 313-224-7000
EAST LANSING Gateway Community Services Statewide Crisis Lines 517-351-4000
KALAMAZOO
Gryphon Place HelpLine- Gryphon.org
24 hours / 7 days
269-381-4357(HELP)

MUSKEGON
Community Mental Health of West Michigan
231-722-4357(HELP)
+1-888-919-7099

PORT HURON
St. Clair County Community Mental Health Services
24 hours / 7 days +1-810-987-6911 or +1-888-225-4447

SAGINAW
Crisis Intervention Services
Saginaw County Mental Health Center: +1-800-233-0022

SAGINAW
Serving Northern Michigan Crisis Services
Third Level Crisis Center
24 hours / 7 days 231-922-4800 or 1-800-442-731
Do you have further questions in mind? Contact us at any time.