Book an Appointment
"Hope Is The Only Thing Stronger Than Fear"
– Robert Ludlum
Our Mission
To provide individuals with high-quality psychiatric care while focusing on their overall health and well-being. Our approach is a combination of various disciplines that allow a holistic treatment method.
What We Do
Integrated Health & Wellness Center LLC is faith-based care founded on the principle of providing exceptional psychiatric care with a focus on health and wellness. Our approach is evidence-based, integrative, and functional medicine that allows for a system that incorporates the whole person model (MIND, BODY, and SPIRIT), nutrition, and spirituality. We believe in combining alternative and complementary strategies with conventional medicine. Unlike the current medical model, which focuses on symptom management, IHWC is unique in its approach by seeking the root causes of the symptoms: Thus, we incorporate holistic and integrated treatment for each patient. We prevent side effects of poly-medicine use through the evaluation of drug-nutrient-herbal interactions.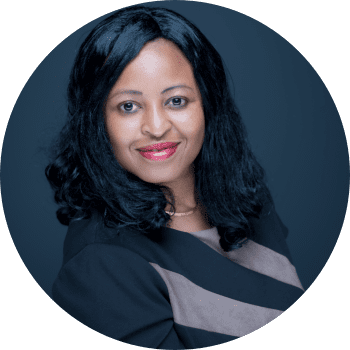 Eucheria Mbata, DNP, FNP-C, PMHNP-BC, BCCMMHC, CAIMHP, CMHIMP.
Dr. Eucheria Mbata holds a Doctor of Nursing Practice from the University Of Michigan-Flint. She is a dual board-certified Family Nurse Practitioner and a Psychiatric Mental Health Nurse Practitioner. With over eighteen years of clinical staff nursing experience in primary care and emergency care. Also, experienced in outpatient and inpatient psychiatric and substance abuse care. Her passion remains to provide compassionate and patient-centered care. She is an experienced Healthcare Provider with extensive education and clinical training and specialized training in her expertise areas. Dr. Eucheria Mbata is driven to improve her knowledge in Psychiatry continuously. She frequently attends educational conferences to learn about her specialty's latest advancements and offer these techniques and technologies to patients.
However, she encountered some personal health issues that conventional medicine could not solve, which led her to challenge her traditional training as a nurse practitioner. While working in a psychiatric hospital, she became more concerned when some of her psychiatric patients complained that conventional medicine has not been effective. These two scenarios led her to functional medicine to find the root cause of problems. Her journey towards an integrative and functional medicine approach has been transformative. She hopes to apply the same principles she learned into her practice.
Furthermore, as a Christian psychiatric nurse practitioner, she loves to advocate for health promotion and use the Biblical approach to treatment. Her methods, when implemented accurately, works and leads to the restoration of health and emotional well-being. She envisions infinite serenity and endless potential in all her clients.
Education:
University Of Michigan-Flint

– Psychiatric & Mental Health Nurse Practitioner (PMHNP)
– Doctorate in Nursing Practice (DNP)

University Of Detroit Mercy:

– Masters in Family Nurse Practitioner (FNP)
– Bachelor of Science in Nursing

Light University
School of Applied Functional Medicine
Certifications

– Board Certified Master Mental Health Coach – The International Board of Christian Care (IBCC)
– Certified Mental Health Integrative Medicine Provider (CMHIMP)
– Certified Addictions-Informed Mental Health Professional (CAIMHP)
She is a member of the American Association of Nurse Practitioners